It's been several months in the making, but the first Blind Box Series from the Vinyl Thoughts Nation is about to drop!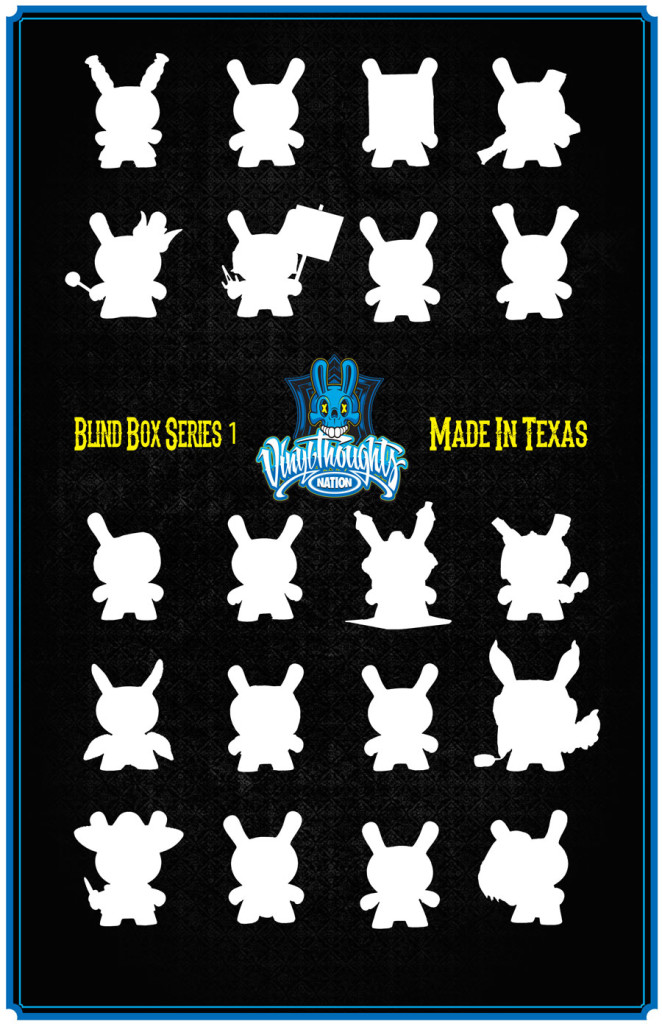 We've gathered over twenty of the best Texas artists to customize one hundred Dunnys. It's an amazing collection of pieces from new and established vinyl artists. Each piece will be sold blind box for $50. Plus, the set features extra prizes, color variants and chase figures.
The release party will be Thursday, April 11th at ATAMA in Mockingbird Station in Dallas. Sales begin at 6:00 and we suggest you get there early because we expect to sell out.
Saint Arnold and vitaminwater will be there to quench your thirst.
We'll also have Vinyl Thoughts gear for sale and maybe a surprise or two.
Hope to see you there!